Some of the great organizations we volunteer for locally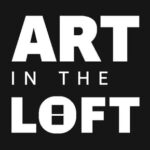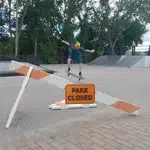 At GoQuickly, we are passionate about giving back to the community. We believe that volunteering is one of the most rewarding things a person can do, and we are committed to doing our part to make a positive impact on the world around us.
We believe that the title of "volunteer" is one of the greatest job titles anyone can have. Whether it's giving your time to a cause, organization, or individual in need, volunteering is a powerful way to make a difference in the world. It's a way to connect with others, build relationships, and create positive change in the community.
For us, volunteering is not just something we do once in a while. It's a regular part of our lives, and we try to make time for it each month. We know that life can get busy, but we believe that committing time to volunteer is essential to making a meaningful impact in the world.
Over the years, we have been involved in a variety of local projects aimed at bettering the community. From organizing food drives to cleaning up local parks, we are always looking for ways to give back. We have also volunteered our time at other 501c3 organizations, supporting their missions and helping them achieve their goals.
One of the things we are most proud of is our involvement in local projects that have had a lasting impact on the community. For example, we spearheaded a project to renovate a local community center, turning it into a vibrant hub for social and cultural activities. We also helped to create a community garden, which provides fresh produce to local families in need.
At our digital marketing agency, we believe that giving back is not just a responsibility, but a privilege. We feel incredibly fortunate to be in a position where we can make a positive impact on the world around us, and we take that responsibility very seriously. We are committed to continuing our efforts to give back to the community, and we hope to inspire others to do the same. After all, it's only by working together that we can create a better world for all.