There is a New Competitor in Town
An SEO Case Study of a Local Rebrand We Took On.
One of the ways that I love to help my friends out is through partnering with them to grow their businesses. My door is always open to partnerships if the opportunity is right.
When I met Billy Petrucci in 2021, he ran Alpena Poop Patrol, a small operation that routinely swings by a client's house and picks up their animal waste for a monthly fee.
I couldn't believe it. Something so simple, yet so needed. How did I not think of this?
Over the years, Billy would stop by as I ended up hiring him for services, and we often chatted off the back porch about business and his vision for the future. One thing that stood out to me early on that I would always bring up to Billy was his Branding.
Branding: Careful What You Ask For!
Alpena Poop Patrol was an interesting business name as it described what Billy did for the most part. It had a ring to it, but also, unbeknownst to him, lurking below the surface, it had issues.
The name infringed upon a live trademark.
The landmine you want to avoid stepping on.
The name pigeonholed his vision for the future and limited his marketing.
I always advise, when starting a business, to kick back and spend a few days brainstorming and researching business names. Here are a few things I look for and the tools that I use to help:
Using these two tools early on can help you save time and headaches down the road.
Disaster Strikes!
I was scrolling Facebook one day and noticed an advertisement running for Billy's business locally, and being my good friend, I cost Billy some money by clicking on it. Surprisingly, though, it took me to a 404 page with BlueHost instead of bringing up his website. Billy's website was down, and after reaching out, I realized it wouldn't be up anytime soon.
Billy had made a mistake I encountered quite often while working at GoDaddy for almost a decade. He had allowed someone else to register his domain name, and that owner was not responding to requests.
That was three strikes for me. His business wasn't in the right spot, and the direction of things was unclear. It was time for a rebrand.
Rebranding: Up North Cleanup is born!
It took me around 48 hours to come up with the new brand name and logo as well as map out the new service list that Billy was comfortable offering.
We had gone back and forth with what we wanted our service categories to be under the brand name on the logo and ultimately settled on the three that you can see listed: Estates, Property, and Junk Removal.
After dealing with quite a few deaths in my family and childhood friends' families, I realized there wasn't much out there to assist with clearing out the belongings from an inherited estate and getting the insides of a house ready to rent again or ready for the real estate market. Similarly, when someone like your neighbor moves out and leaves a backyard full of trash for Mother Nature to blow into your yard – Thanks, Frank! I recommended with a gap in the market, we needed to provide these services.
The two terms Estates and Junk Removal fill two very unique categories but often can be blended. The same goes for Property Cleanup. They all can mean the same thing, in context, but to someone looking for their beach cleaned, they would see that as property and not the other two. I hope that makes sense.
SEO: Let's paint some LOCAL targets!
A huge part of this rebrand project was realizing Billy was pigeonholed into dealing with Animal Waste Cleanup services even though he had already started doing services like storm damage cleanup and beach cleanups for people in the area.
How do you advertise that you can do those services with a business name with "Poop" in it? In the long run, you can't. At least not seriously. That's what I mean when I say he was pigeonholing himself into only being able to do Animal Waste Cleanup.
Let's dig ourselves out of that rut.
The newly launched and branded website was online around 48 hours after mapping out the services but has shaped more into its final form in the following weeks.
When ranking local businesses like this, I often look for words with the right search intent that show promising traffic behind them in different industry tools. After identifying a keyword that fits my needs, I do competitor analysis to figure out who currently ranks for the term and what efforts will be needed to outrank them. This often means taking the one keyword I am trying to rank for and mapping it out to a range of pieces of supporting content. For instance, if I am trying to rank for Lawn Care Web Design and Marketing, I may want to write a very lengthy post like this one about growing a Lawn Care Company as supporting content. See what I did there?
When I identify a keyword I need to rank for a business, I will plan out many supporting pieces of content that can internally link back to my primary service page, not just a single layer deep. Supporting content can and should also have separate pieces of supporting content. This is commonly known as content Siloing or content hierarchy. Both are very important to SEO.
The anchor text inside my supporting content's internal links needs to vary yet still describe clearly to Google's crawlers what the linked page is about contextually.
Lastly, with all content I publish that has the search intent of being informational, I am also planning on how I can drive traffic to it through different local marketing efforts. Sending local traffic to local service pages is good for local SEO!
Better SEO Rankings: The secret sauce?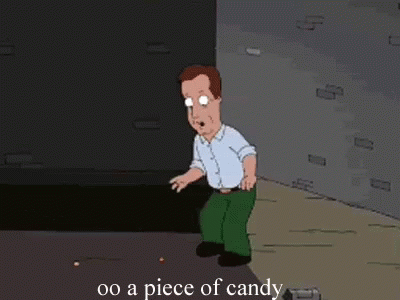 The key that I have found to ranking well, so far, has been writing engaging content that keeps the user reading and interested by delivering what they came for spaced out throughout the content.
The best way I have found to do this is by properly using HTML to break the content into easy-to-read, digestible sections and appropriate markup tags to help navigate the reader's focus.
If you want to step your content game up, take a look at my guide writeup on Creating Machine Readable Content with HTML5
Some SEO tools to help get you there!
I spend a ton of time using SEMrush and Google Keyword Planner to figure out what keywords were getting searches per month then mapping them out into content silos with MindMeister. This has always worked for me when creating little content skeletons that will be fleshed out later – Sorry, it's almost Halloween as I write this.
Some early proof to indicate SEO is working!
Keep in mind this is very early, and even though many of my primary words rank in the top 5 positions, there is room for improvement. Check back next month.
Organic Traffic Insights – SEMrush:

One of the leads from the conversion count, if converted, could nearly double the company's revenue for the month.

Google Search Console Impressions:

Spike was from a Google Business Profile term showing us for a day. Slow and steady growth, clicks have no real pattern.
Local Keyword Positioning is Growing!: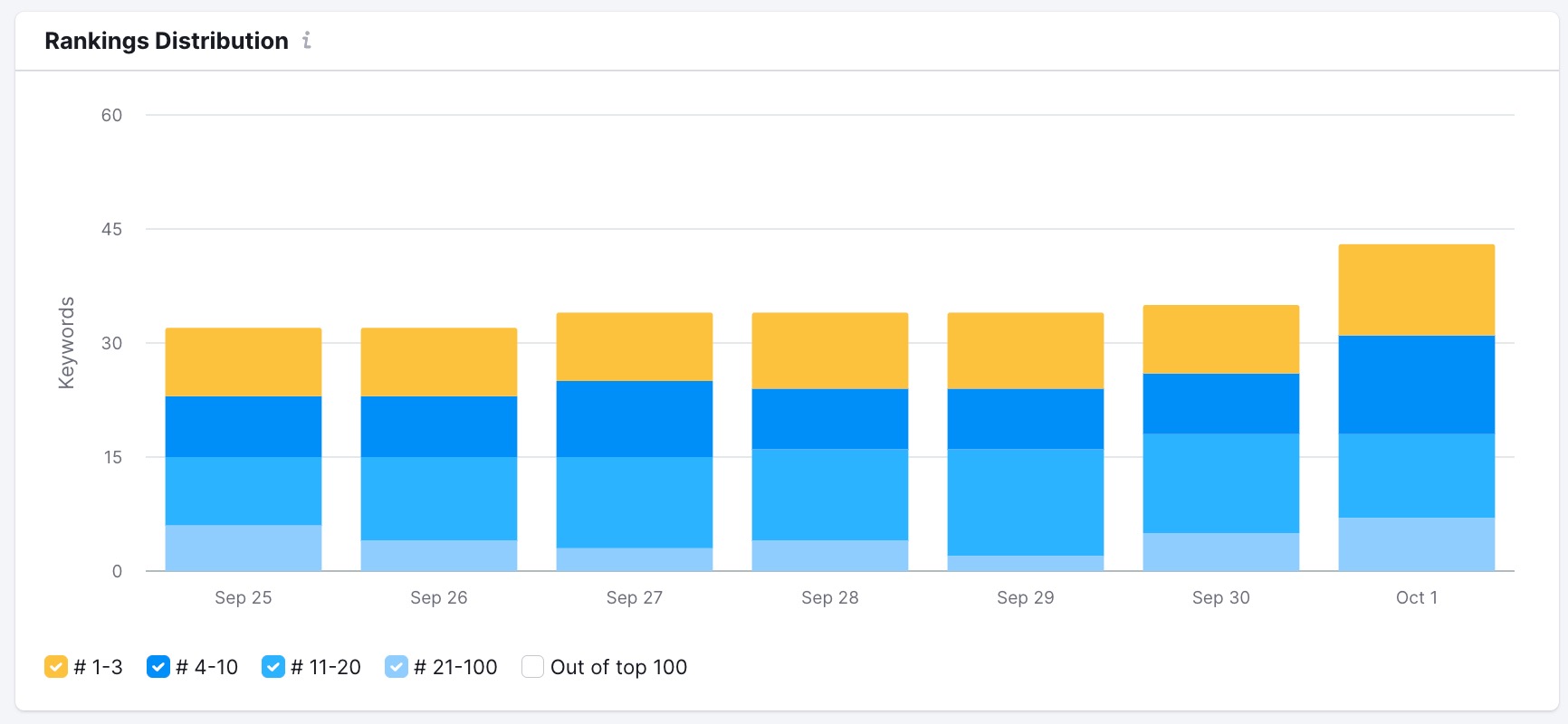 What matters here is the Gold (darker blue can as well). The amount of keywords in the search engine doesn't matter; it's where they are placed. Gold represents the 1-3 position. I hope this grows more by the end of next month, but this may be unreliable as this will fluctuate with the search demand and seasons changing. I expect this to fluctuate, but we will have to see!
Let's Leave It There – Conclusion:
Things are growing in the first month, and we have had some leads already from SEO efforts. We have finished our first month together and moved the day-to-day operations into Jobber, which has been great.
This next month will be focused on building directories and starting to deploy some of the content strategies I have laid out above. Stay tuned!